Pipette Tips
Introduction of Pipette Tips
Hawach has standard or low absorption, non-sterile or sterile pipette tips, and non-filtered or filtered pipette tips. The tips are optional as well: bag, rack, or stack package.
For different uses, there are commonly used, low absorption, and large volume tips. Extended long tips are also supported.
For packaging, we have bags, racks, and stacks to meet your needs.
The innovative design makes Hawach pipette tips a universal fit and has flexibility, excellent sealing, and compatibility.
Pipette tips can be used with aerosol liquids, radioisotope-labeled samples, and biological materials.
Low Absorption Pipette Tips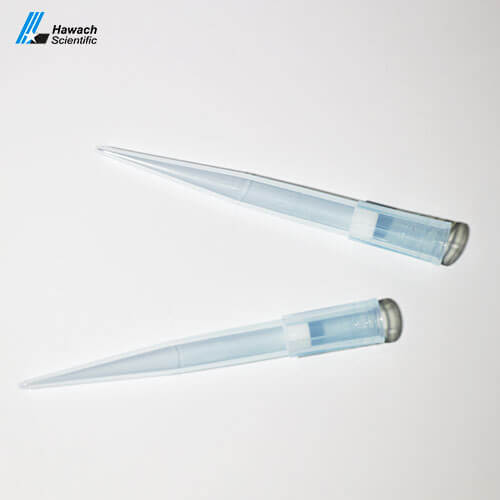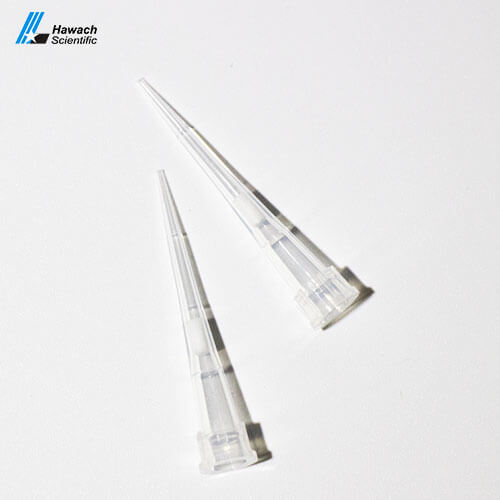 Low adsorption filter pipette tips are all sterile and all using racked packages.
Low adsorption pipette tips without filters can be sterile tips with racked packages and non-sterile tips with bagged packages.
Low adsorption pipette tips reduce solution loss and make results more accurate.
Sterile Filtered Pipette Tips
The main material of Hawach sterile pipette tips is virgin PP which has high transparency and wide chemical resistance.
Hawach sterile pipette tips are all produced and packed in 100,000 class clean-room.
The advanced technologies are in use and keep updated.
All the tips and their boxes go through special electric beam sterilization to clean chemical residue and virus detection.
Hawach pipette tips are extremely non-pyrogenic, non-endotoxin, and free from DNase and RNase.
Hawach sterile tips are also available without filters, which can be purchased according to experimental needs.
Non-sterile Filtered Pipette Tips
The aerosol barrier inside the filter pipette tips is a PE plastic filter that can protect pipettes and prevent cross-contamination very well.
Hawach pipette tips with filters can take tiny amounts of organic solvent products and their filter has optimized pore size to make sure fluent absorption.
Hawach non-sterile tips are also available without filters, which will be the most basic general pipette tips.
Portfolio of Hawach Pipette Tips
Hawach pipette tips have wide volume size choices of 10μL, 200μL, 300μL, 1000μL, 1250μL, and 5000μL/10000μL large volume tips. And we sort them by volume for your convenience.
10μL tips and 20μL tips are here below:
100μL tips and 200μL tips are followed:
1000μL tips and 1250μL tips are exhibited beneath:
The large volume tips we have are displayed below:
Hawach sterile filtered pipette tips are dependable for all customers and their experiments. You won't regret having them!
CONTACT FORM
Enter your email address and our sales staff will contact you as soon as possible.